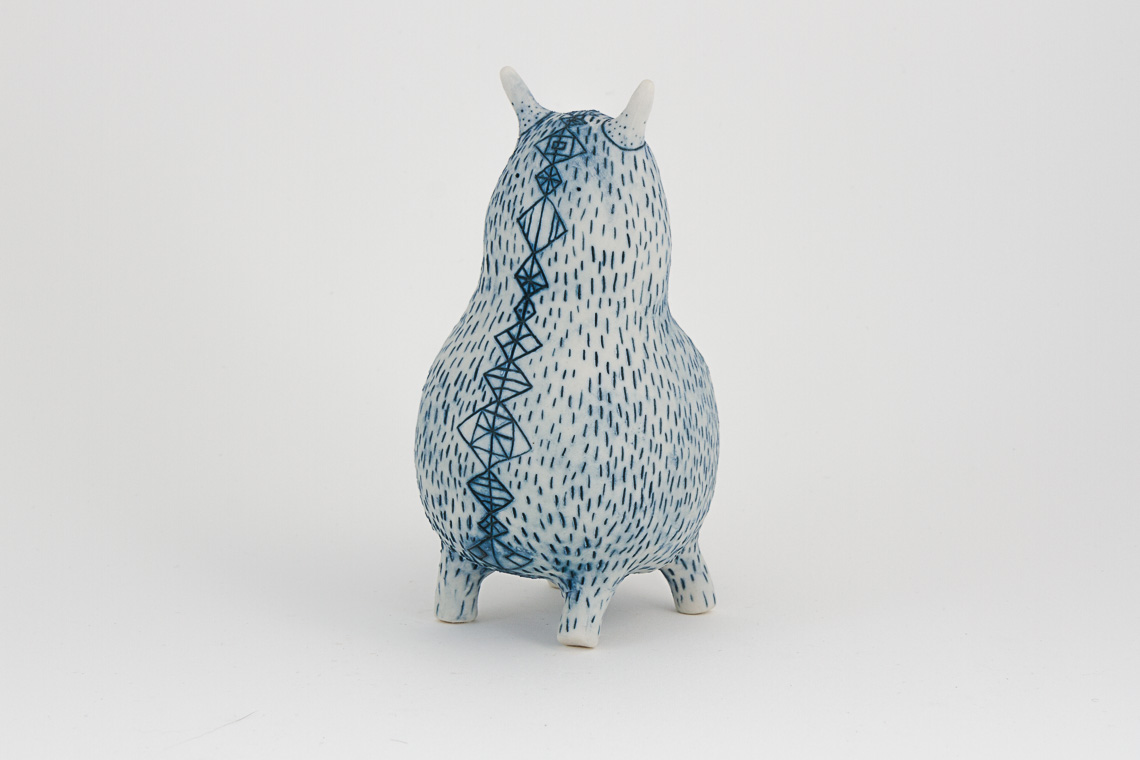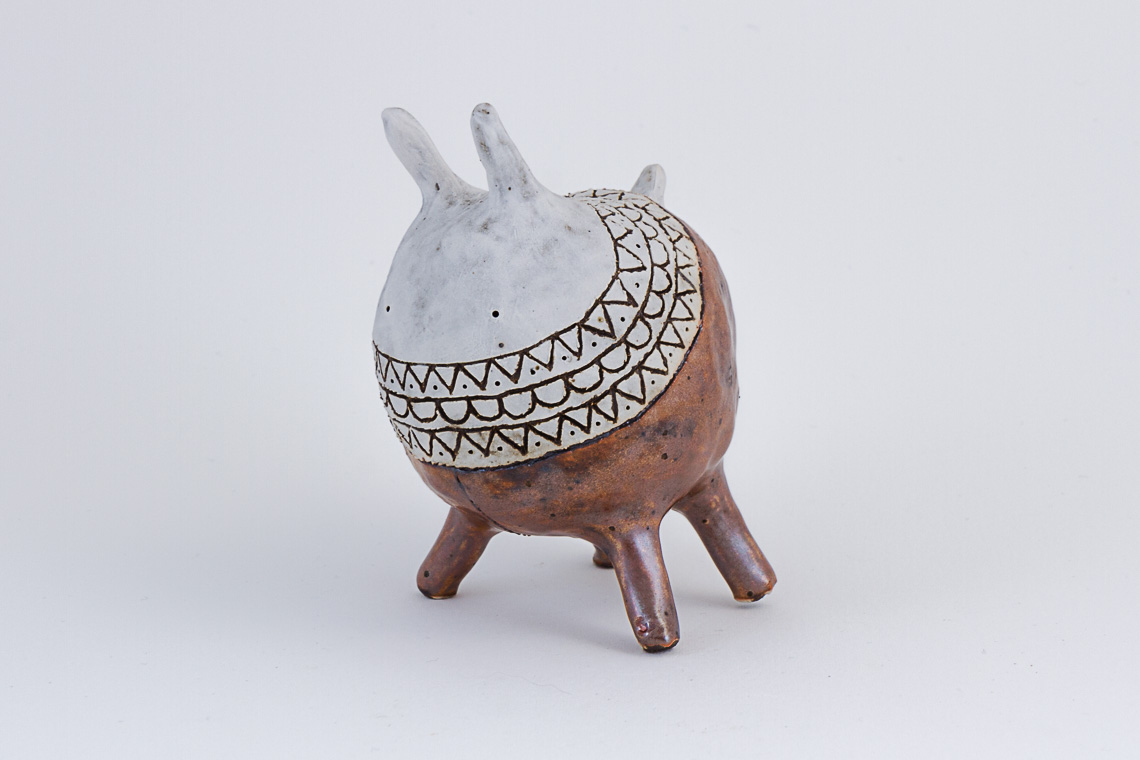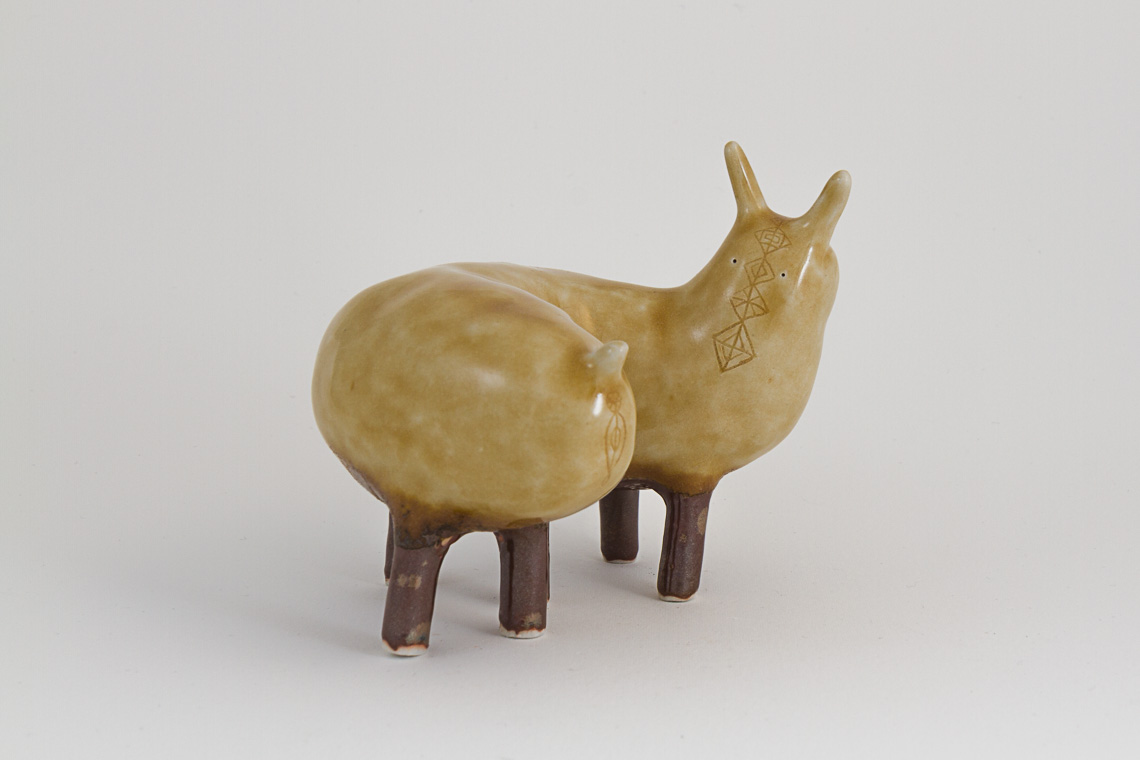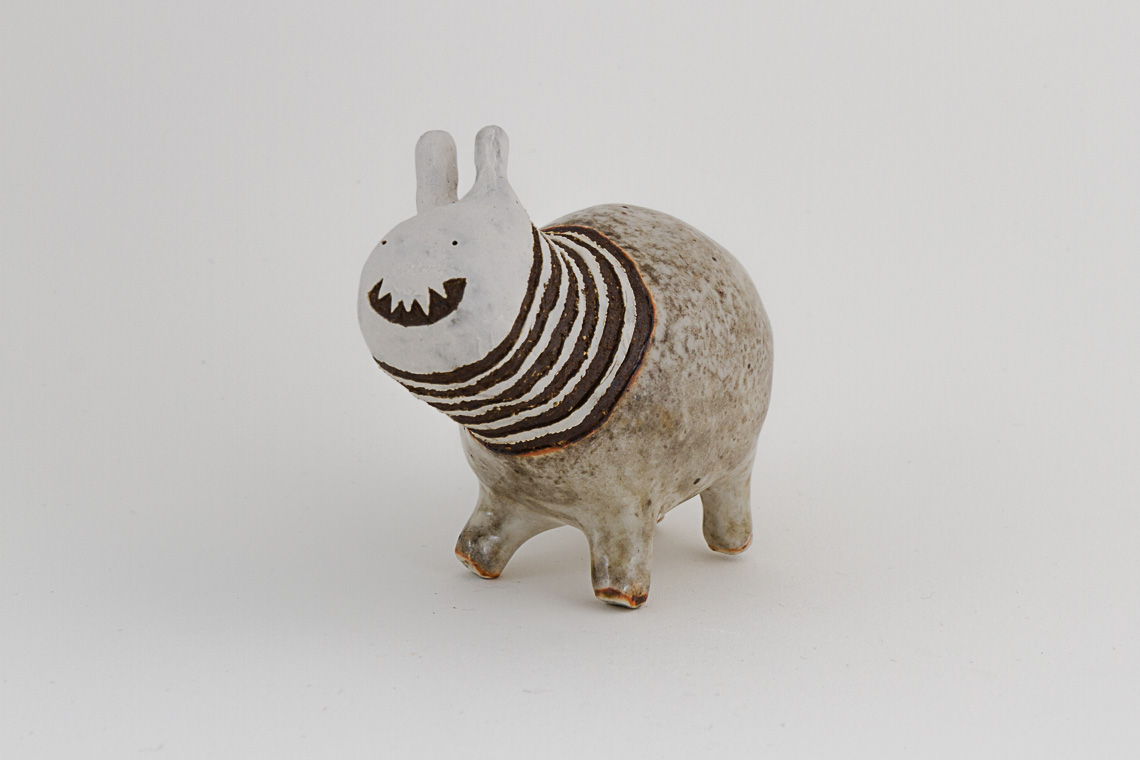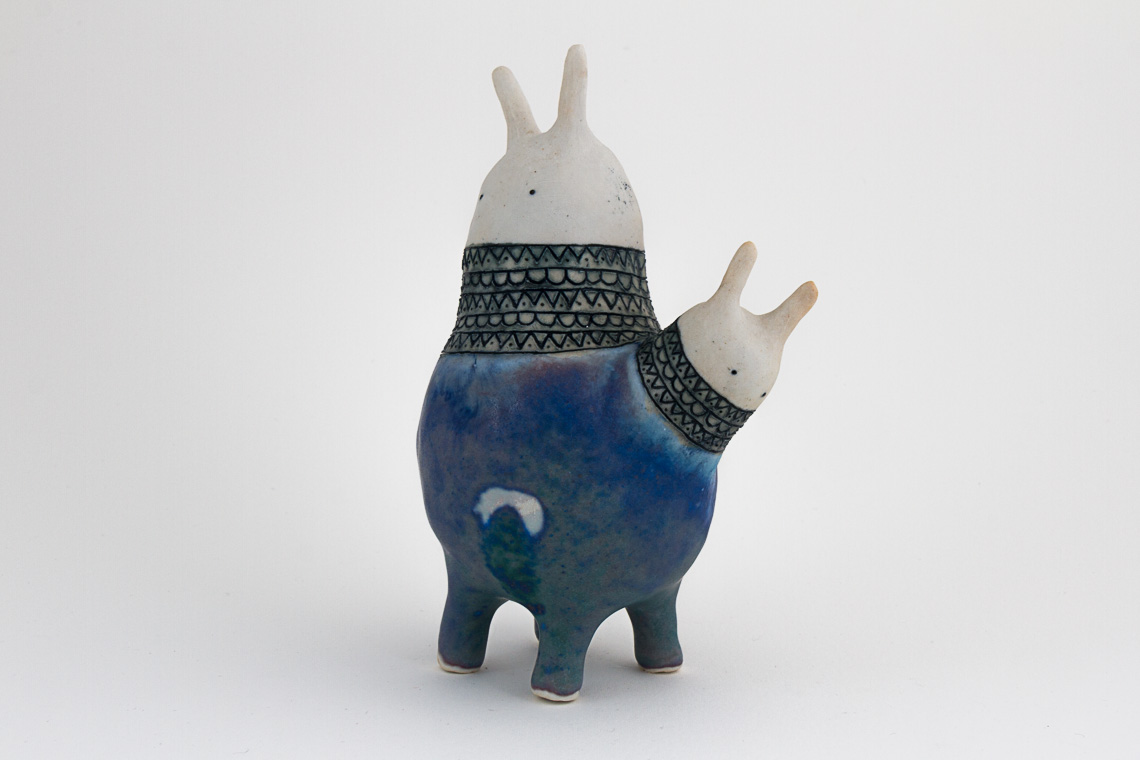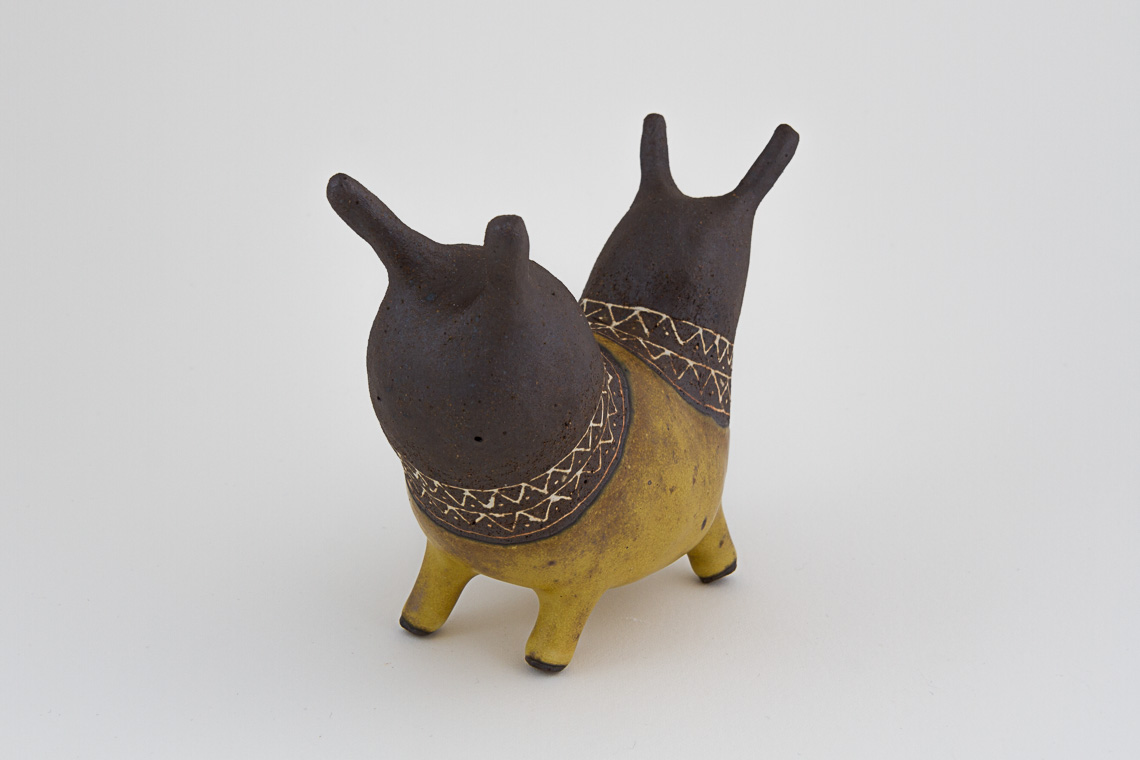 Bunny Primitives
A collection of one of a kind, hand made ceramic clay figurines of primitive style rabbits began in November of 2013. The series was continued with a well received exhibition of more than 70 new sculptures at Giant Robot Gallery in Los Angeles in 2016, and then she went on to produce more than 120 bunny primitives for the an expansive exhibition of at Gregorio Escalante Gallery in Los Angeles (check the web shop for the few remaining sculptures from this exhibition). Her husband names each and every single sculpture, and gives them some blurb, character trait, or back story. They sculptures are meant to be held and act as personal totems.
The original series of Bunny Primitives, 2013
The Birth Ceremony
This group of bunny primitives sculptures, exhibited in 2016, are called the "Children of the Crystal". The queen of the tribe is creating the crystal eggs, which grow out of her body until the plop off and hatch.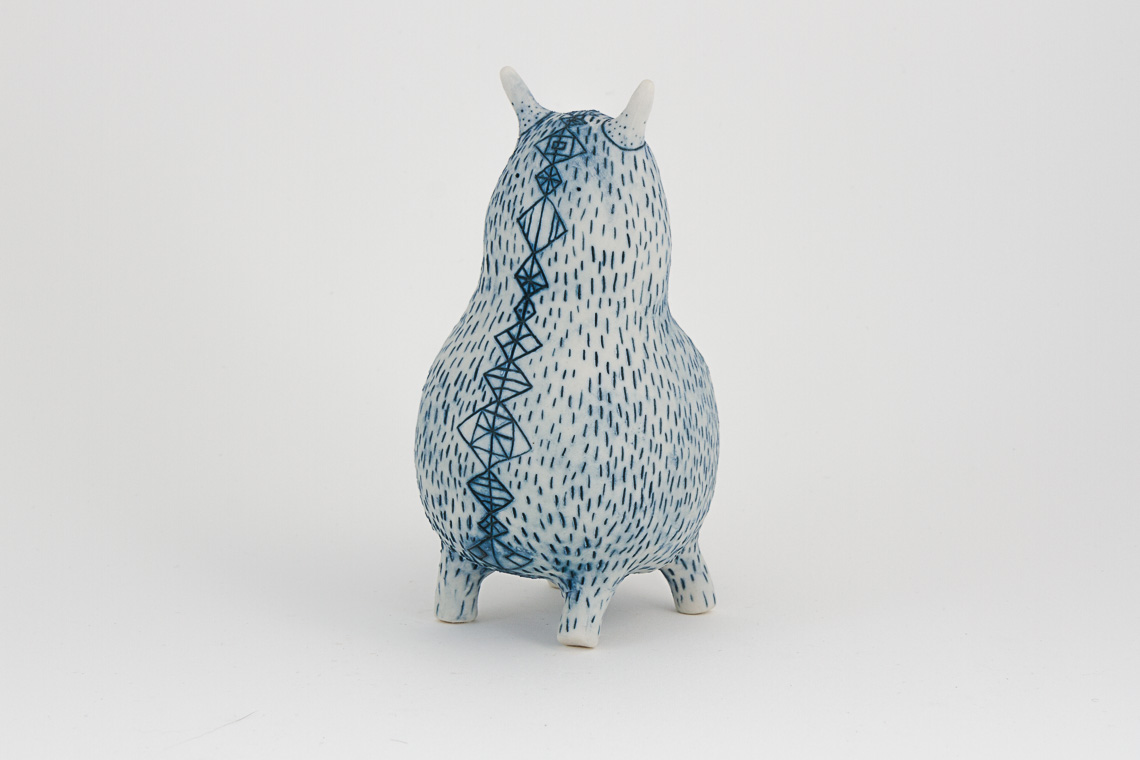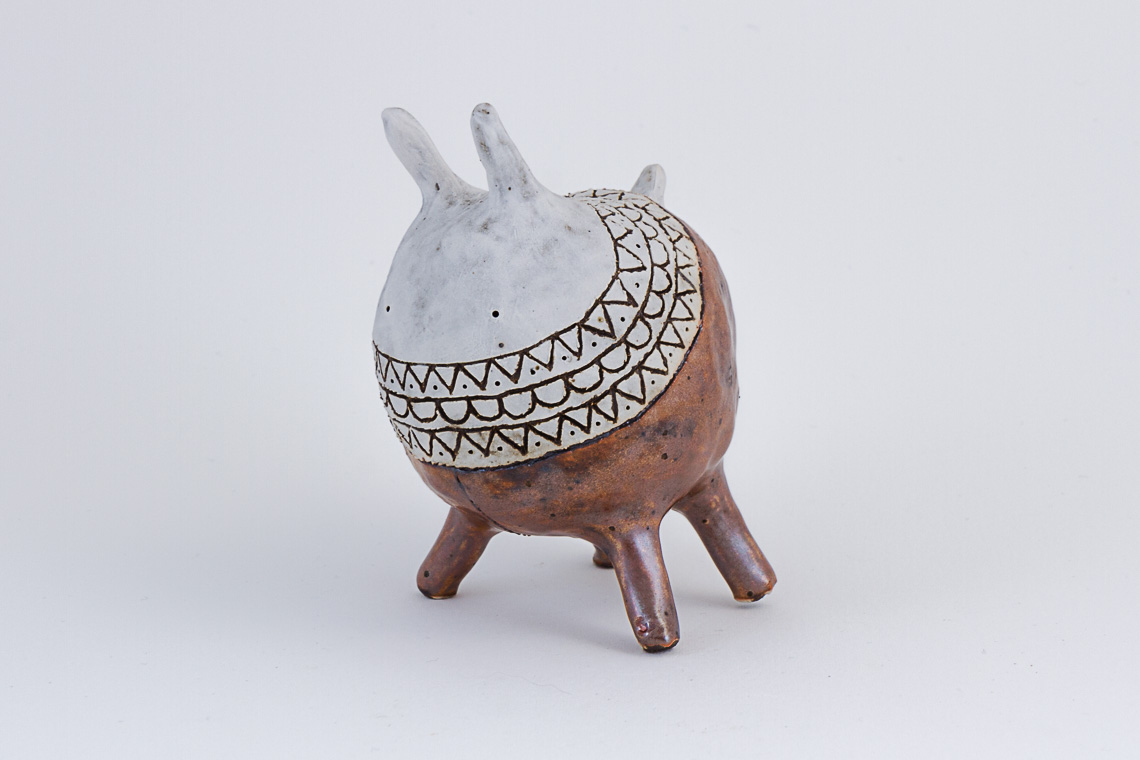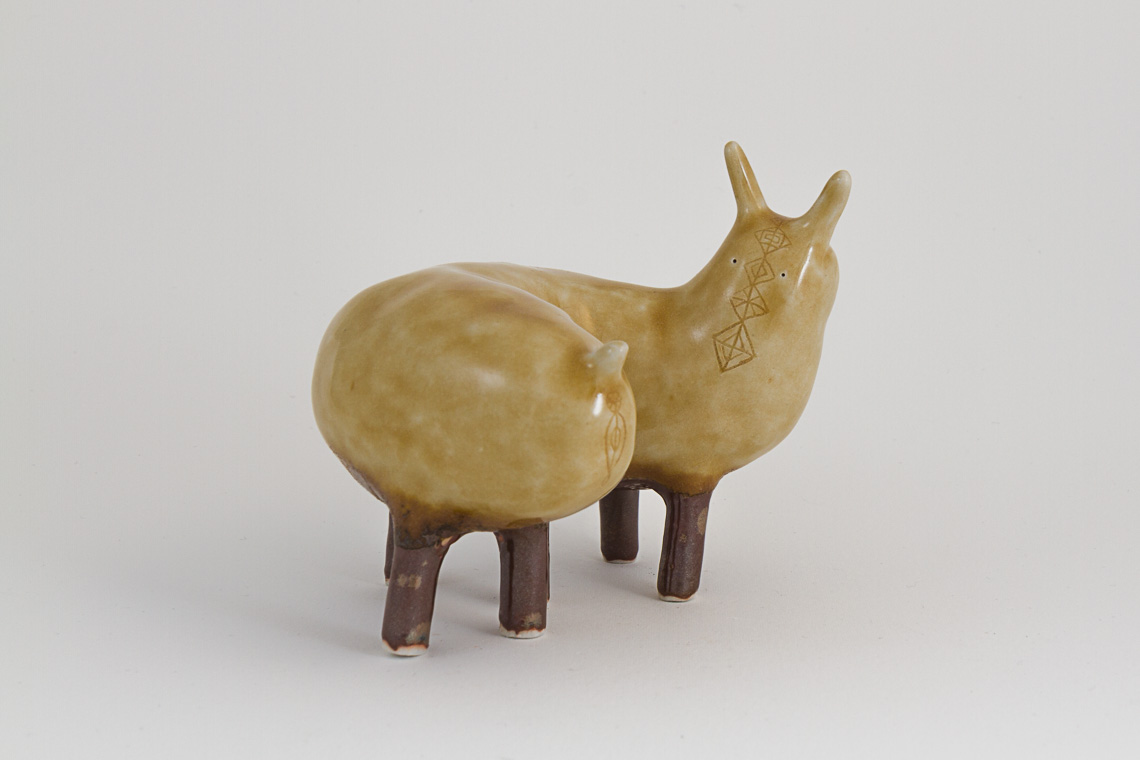 Jocelyn is chasing the dream!